Birch Plywood panel
What is Birch Plywood?
Where are the sources of Birch Plywood?
How is Birch Plywood constructed?
What are the typical uses for Birch Plywood?
What are the different types of Birch Plywood?
Where can I buy Birch Plywood?
What is Birch Plywood?
Birch plywood is a type of engineered wood product that is made from thin layers of birch wood veneer glued together with adhesive.
Where are the sources of Birch Plywood panel?
The plywood panels are derived from deciduous birch trees. They are fast-growing hardwoods with 30-50 species worldwide. Most birch trees have a life expectancy of 60-90 years and reach a maximum height of less than 30 metres and a maximum diameter of 40 centimetres on average. Birch trees are monoecious and can colonise both open land and woodland systems, making them a renewable resource. Birch plywood is produced in three key areas:
North America
Europe's North
Asia's northernmost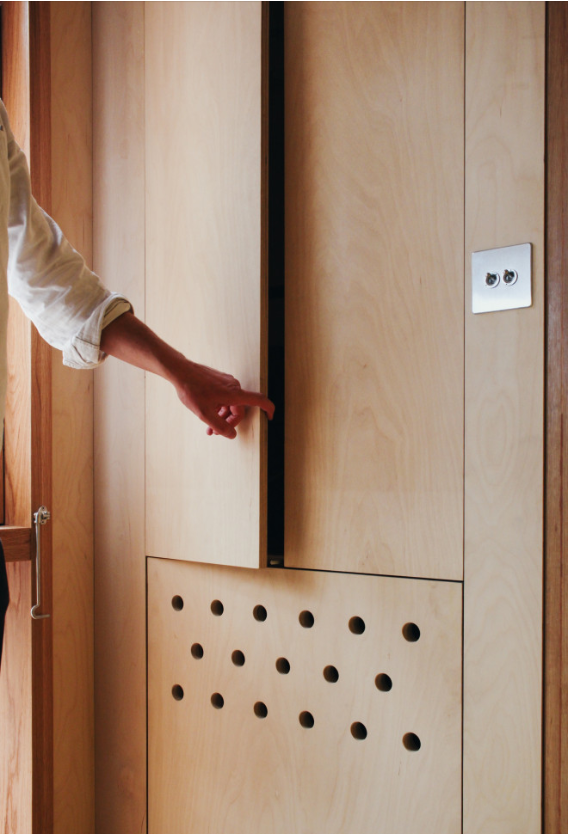 How is Birch Plywood constructed?
Preparation of Birch Logs: The process begins with the harvesting and preparation of birch logs. These logs are typically debarked and cut into manageable lengths.
Peeling the Veneer: The birch logs are then processed through a rotary lathe or a slicer, which peels or slices them into very thin sheets or veneers. These veneers are typically around 1/42 to 1/50 of an inch (0.6 to 0.8 millimeters) thick.
Drying: The freshly peeled veneers have a high moisture content, so they are dried to reduce their moisture content to a suitable level. This step is crucial to prevent warping or delamination of the plywood.
Layering: The dried birch veneers are then sorted based on their quality and graded. In the case of birch plywood, an odd number of layers (plies) are used to create the plywood panel. These veneer layers are arranged with the grain direction of adjacent layers oriented at right angles to each other. This cross-grain arrangement enhances the structural integrity and stability of the plywood.
Adhesive Application: A strong adhesive, such as phenolic resin or urea-formaldehyde glue, is applied to each veneer layer. This adhesive acts as a bonding agent, holding the veneers together.
Pressing and Curing: The glued veneer layers are then stacked together in the desired configuration. They are placed in a hydraulic press where heat and pressure are applied. This process cures the adhesive, creating a strong bond between the veneer layers. The temperature, pressure, and duration of pressing are carefully controlled to ensure proper bonding.
Trimming and Sanding: After the pressing and curing process, the birch plywood panel is trimmed to the desired size and sanded to achieve a smooth and uniform surface finish. The quality of sanding can vary depending on the intended use and grade of the plywood.
Grading: Birch plywood is typically graded based on the quality of its surface veneers, with grades ranging from A (highest quality) to D (lowest quality). Higher-grade plywood has fewer imperfections on its surface veneers and is often used for applications where appearance is important, such as furniture and cabinetry.
What are the typical uses for Birch Plywood?
Millwork, furniture production, structural/industrial applications, pattern making, plywood underlayment, form work, home repair, and minor building projects are just a few of the uses. Each panel is a multifunctional product that is widely available and reasonably priced via distribution and retail channels.
What are the different types of Birch Plywood?
Standard Birch Plywood: Common and versatile, suitable for various applications like furniture, cabinets, and wall paneling, with different grades available.
Marine-Grade Birch Plywood: Treated for moisture resistance, ideal for marine applications and outdoor furniture exposed to high humidity.
Prefinished Birch Plywood: Comes with factory-applied finishes, ready for use in projects where a specific aesthetic is desired.
Aircraft-Grade Birch Plywood: Meets aviation standards, known for its strength-to-weight ratio, used in aircraft components.
Thick Birch Plywood: Available in various thicknesses for heavy-duty applications like shelving and workbenches.
Flexible Birch Plywood: Easily shaped and curved for designs requiring flexible panels, used in furniture and architectural applications.
Where can I buy Birch Plywood?
Foresmate Group offers 4'x8′ panels with 3mm – 40 mm thicknesses. Other sizes such as 5'x5′, 5'x8′, 4'x9′, 3'x7′, 8'x4′.All of these are determined by the intended application of the panel, the source of the production, and the manufacturer's specifications. For more information on pricing and availability, please e-mail us at jalon@foresmate.com, or call us at +86-15921691863.