Fir veneer
The earlywood and latewood in fir veneer are highly contrasted and have a light reddish brown tone. Comparatively less often than quartered cut is flat cut.
The United States and Canada are the main locations for fir. Additionally, it is found in Australia, New Zealand, and the United Kingdom. The terms Flat Cut Fir, British Columbian Pine, Columbian Pine, and Oregon Pine are also used to describe it.
When used, fir, a softwood with a light, deep pink hue, mellows down to a nice, warm hue. An excellent wood to use for textured wall paneling that will warm up and enliven living or sleeping spaces. Excellent for deep texturing and also available as a veneer with pre-texturing. frequently exhibiting strong knots and "river like" grain figure.
Download fir plywood catalog
Fir plywood veneer grade catalogue
Fir veneer faced plywood board
Fir plywood is a distinctive, high-quality decorative plywood that is favored by designers and architects around the world. This product has a certain individuality that is difficult to find elsewhere thanks to the rotary cut veneer. The face panels show a rich, intricate variety in the heartwood; they are perfect for decorative interior walls and ceiling panels because of their wild grain, which ranges from warm yellow to dark brown.
The grain runs along the 8′ dimension and is often book matched, however slip matching does occur sometimes.
Vertical grain wood veneer of standard grade typically allows for a few flaws, such as sporadic pin knots, minute mineral streaks, and very modest pitch pockets. Sometimes known as comb grain douglas fir veneer, premium quality vertical grain douglas fir wood veneer has an extremely tight, straight grain with nearly no flaws. The medium density, smooth, soft, and simple to work with Douglas fir softwood is a very popular choice because of its strength and durability. In douglas fir veneer, the early and latewood are alternated, resulting in a straight pinstripe pattern that runs the length of the sheet. Douglas fir wood veneer with a vertical grain takes stains and finishes well.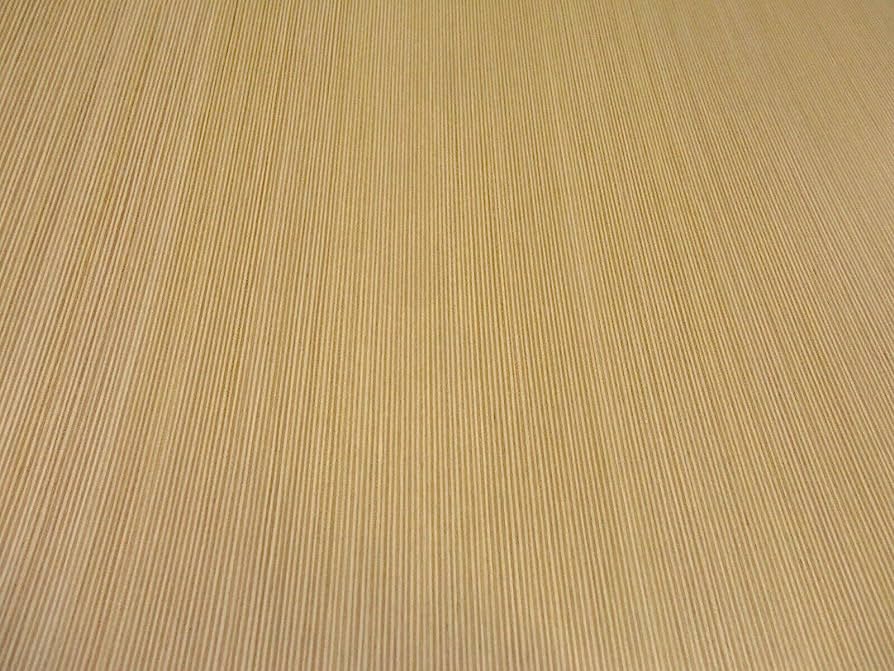 The hue of fir ranges from light yellow to reddish golden brown. It is a typical medium density softwood that is simple to work with, incredibly robust, and has a smooth, delicate touch. The veneer of fir wood takes stains and finishes effectively. A clear coat finish will keep the wood's original color's warmth and charm. A real wood veneer that has been firmly glued to a paper backing is known as paper-backed veneer.
The purpose of this backing is to protect the individual wood veneers that are utilized to cover the entire width of the sheet. A veneer with a paper backing that is four feet wide is made up of several veneers bonded side by side. The backing lessens the seasonal expansion and contraction of the wood brought on by variations in the humidity of the surrounding air.
These real wood fir veneer sheets are made of premium sliced hardwoods that are spliced along the edges to form the complete width. Attractive book matched patterns are used during the splicing process to help cover the splicing seam. There are no splices necessary because the sheets use full-length slices to create the length. The sheet can bend, flex, and work with curves and shapes without separating because to the paper backing's thickness of 10 mil (10 thousandths). To create panels for large projects, such as conference tables, desks, doors, cabinet doors, coffee tables, etc., apply paper back veneers with contact adhesive.
Specifications(Panel Size)
| | |
| --- | --- |
| Thickness | 1.5mm/2mm/3mm/4mm/5mm/6mm/9mm/12mm/15mm/16mm/17mm/18mm/22mm/25mm/40mm |
| Size | 1220*2440mm/1250*2500mm/1525*1525mm |
| Faces | Fir veneer both sides, sanded,Suitable for decorative use |
| Thickness Tolerance | ±0.2mm |
| Surface Treatment | Polished/Non-Polished |
| Moisture Content | 6%~9% |
| Density | 660-730kg/m3 |
| Glue emission level | E0, P2, WBP,MR |
Fir Plywood Core Construction
Thickened poplar birch core
Eucalyptus core
Birch core
Poplar core